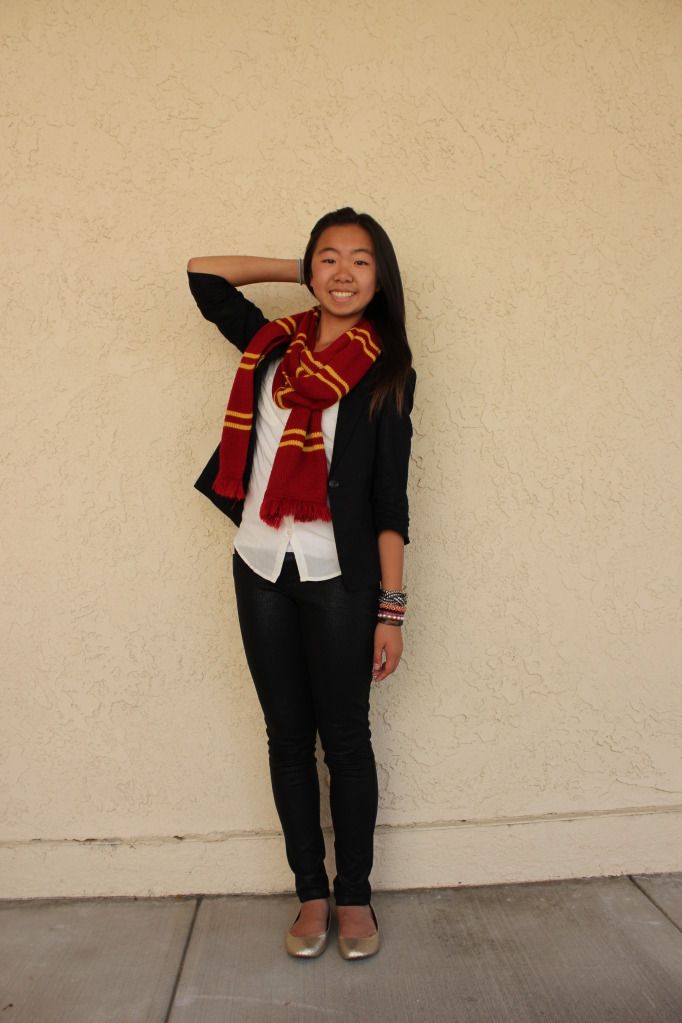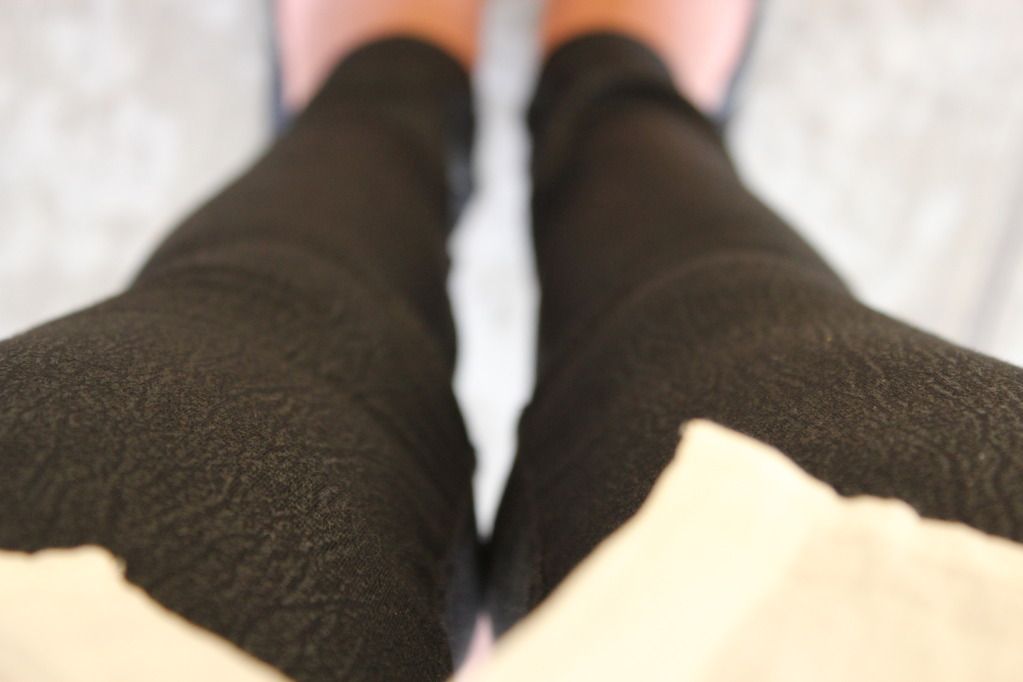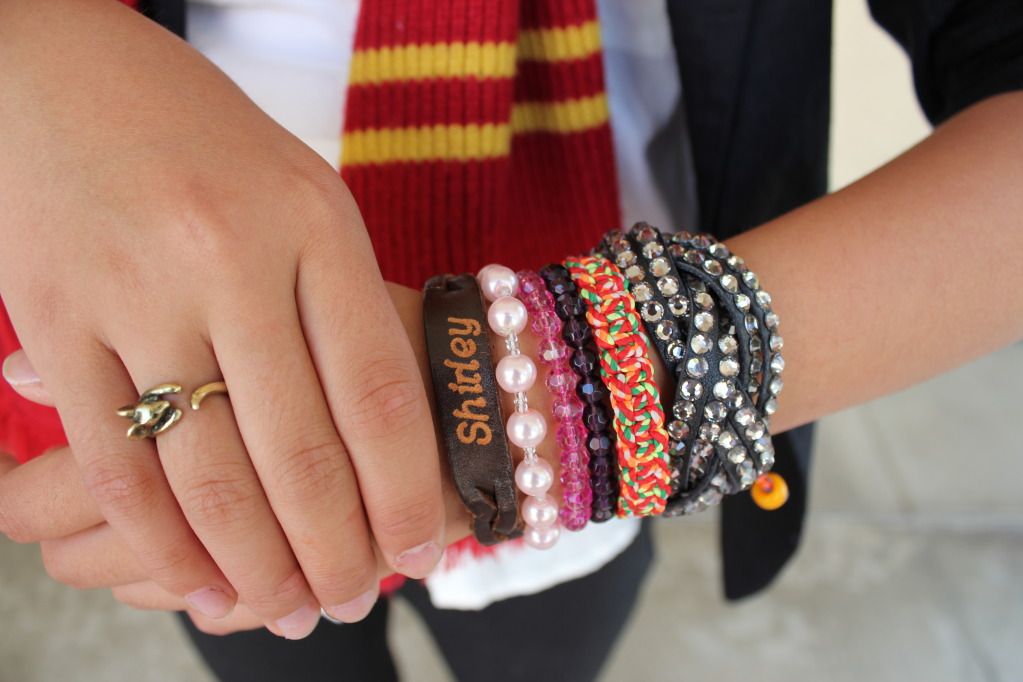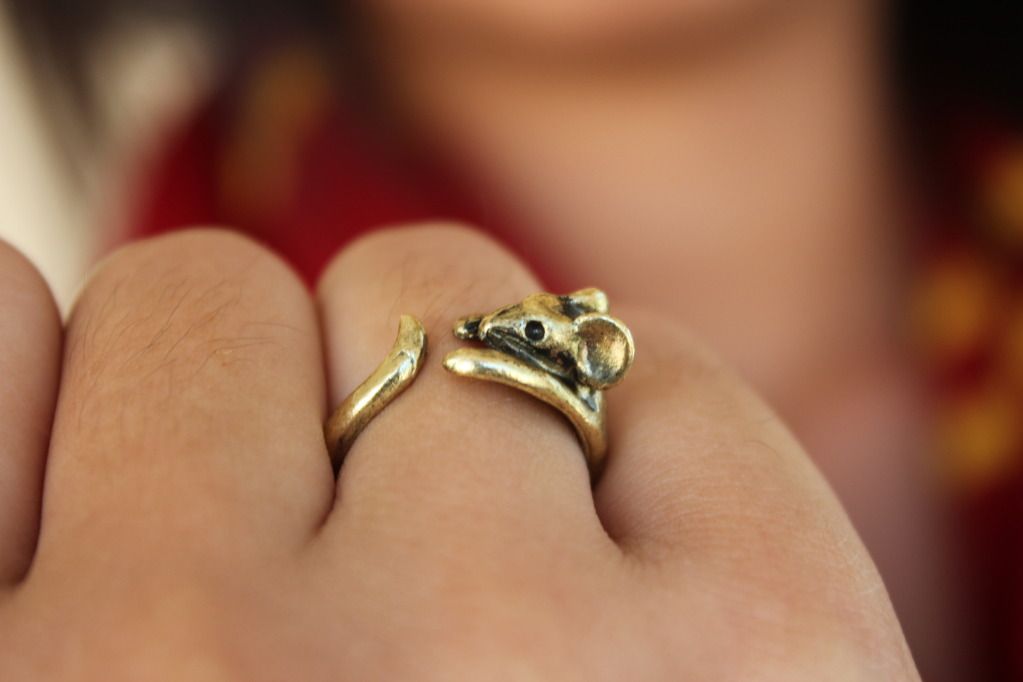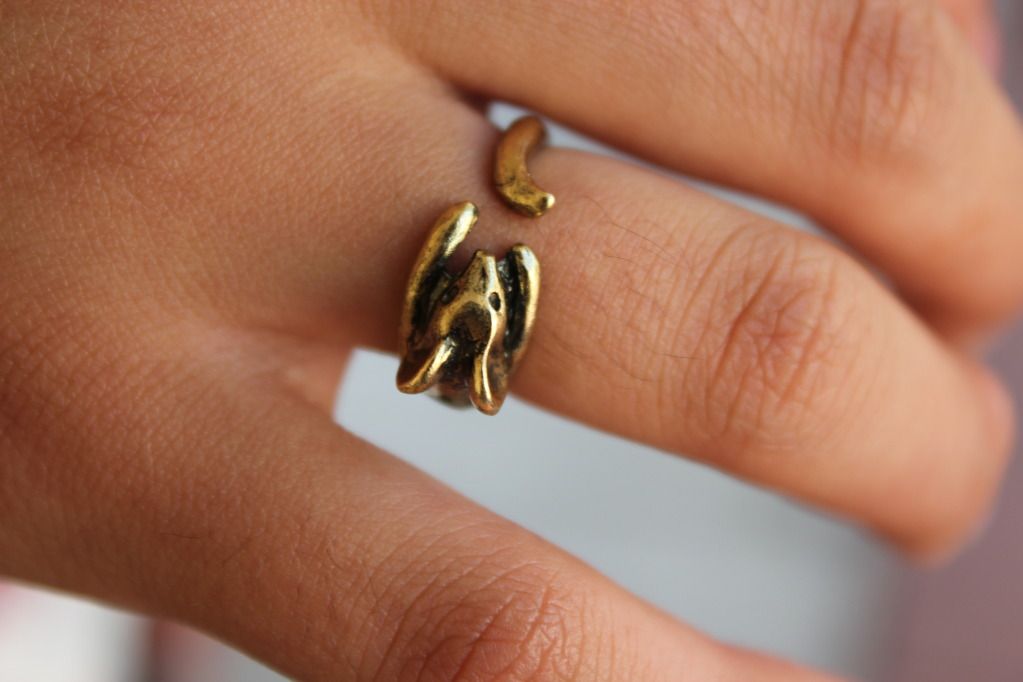 Blouse: Old Navy Blazer: F21 Faux Leather Pants: Michael Kors Shoes: Steve Madden
Scarf: The Wizarding World of Harry Potter
Bracelets:
Knotts, gifts, and china
Ring:
c/o
OASAP
Due to the fact that school is ending in a week and summer is quickly approaching, I took advantage of the surprisingly cold weather that SoCal suddenly had. You can never go wrong with black and white! My scarf is the perfect pop of color, the flats and arm swag add the right amount of youthfulness into this outfit too(:
I recently received
this ring
c/o of
Oasap
. It's an adorable little mouse that looks like it's curling around your finger! It's really delicate and is really affordable! I'd pick it up ASAP if i were you! haha, get it. Oasap...asap.
Anyways, I'm off to study for my finals!
Also, THANK YOU FOR OVER 100 FOLLOWERS! It really means a lot!!!
Good luck to everyone/Have a great summer/Congrats class of 2012!(:
xx,
Shirley