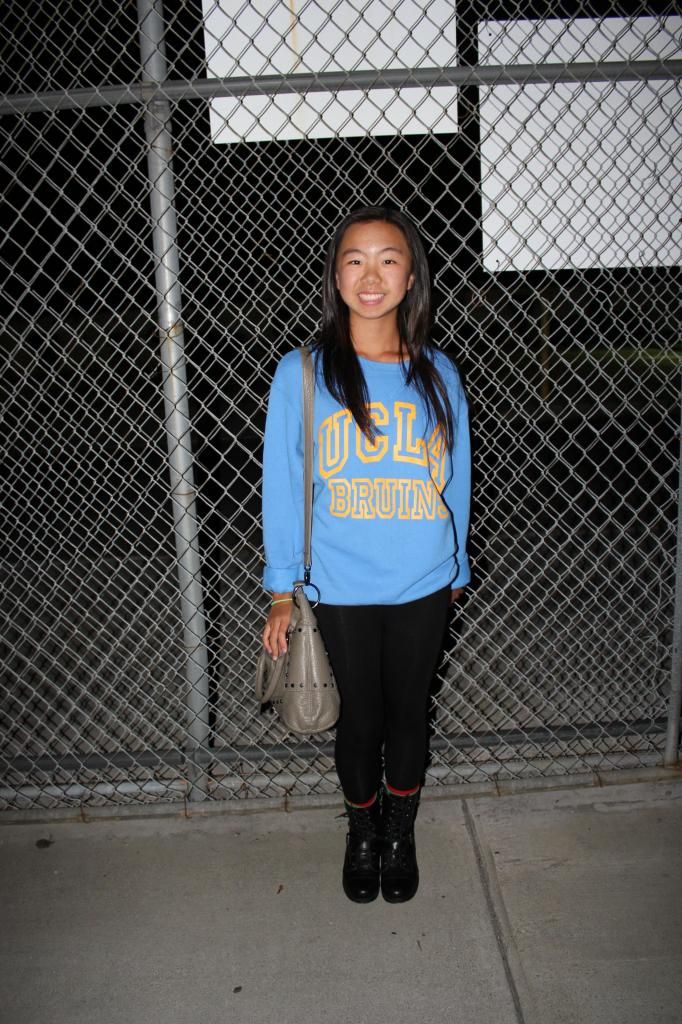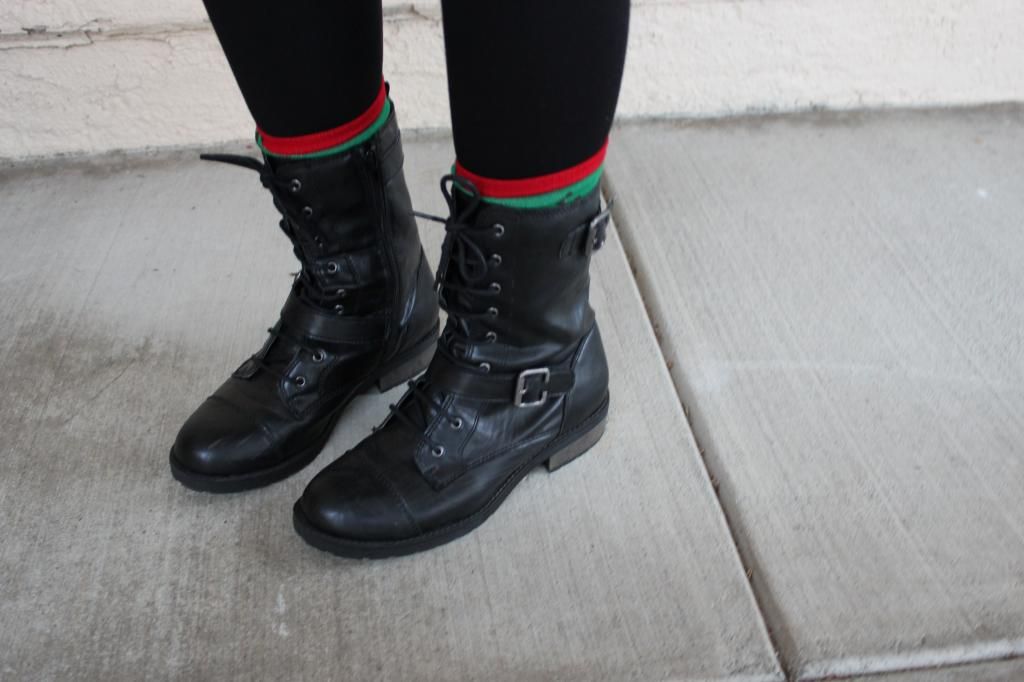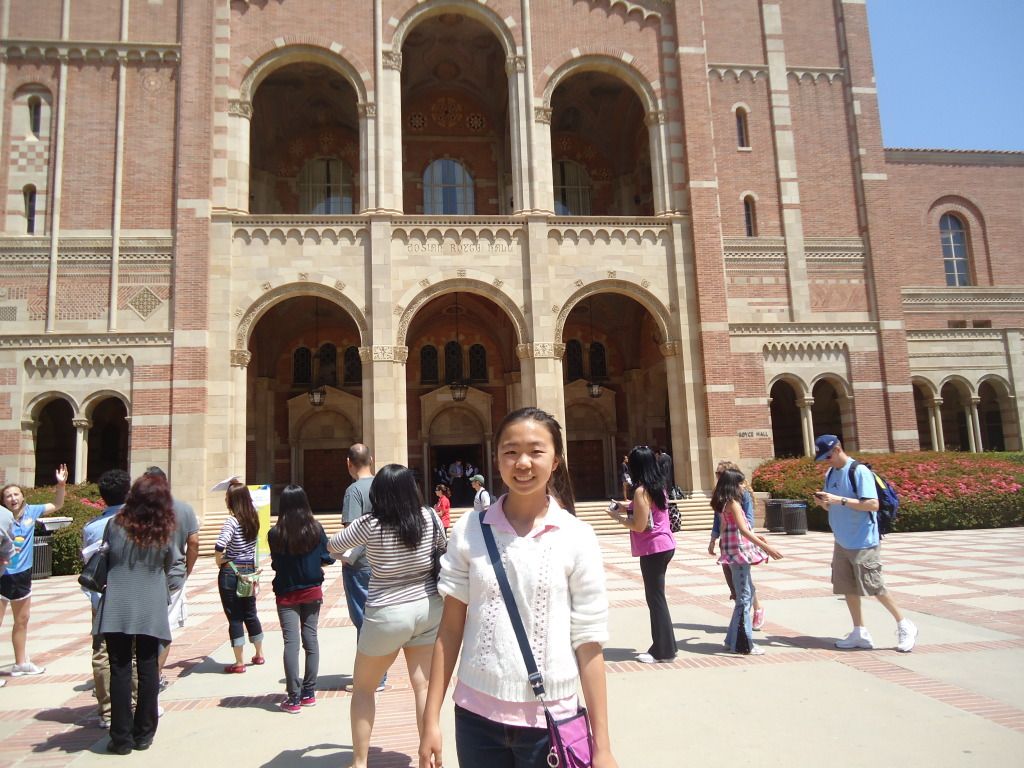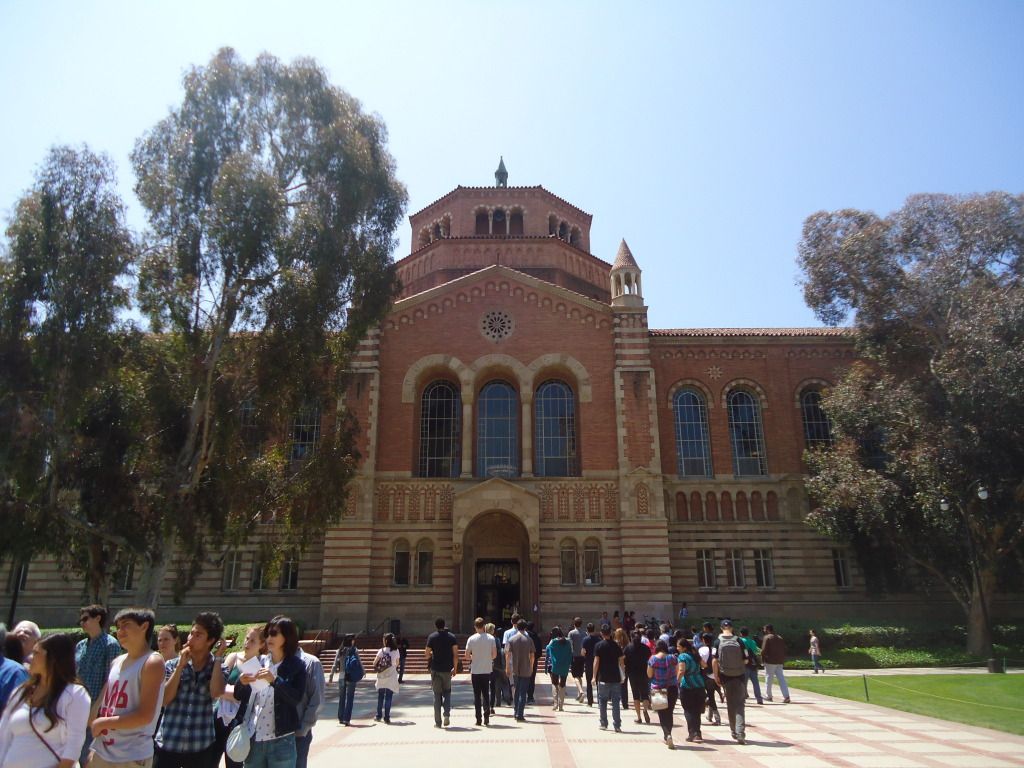 Crewneck: UCLA Leggings: Ross Socks: Target Boots: Bass
My apologies once again for the lack of posts! I know on twitter & facebook I have been saying that I will be posting soon, but haven't. Truth is, I have been absolutely swamped with stress and homework lately. I know I'm only a sophomore, but I have a few classes where I am struggling to maintain either an A or a B. Not only this, but I also have my piano CM Level Adv test to worry about this year (last one, but it's in 3 months!). I'm not trying to complain, but if I am absent for a long amount of time, it's probably because I'm preparing for my piano test...which I am not allowed to fail.
Anyways, my outfit that I am wearing is basically what I wear every single day now-sweater, leggings/jeans, and a pair of boots. Mostly because the weather nowadays is gloomy rain; which I love. The photos afterwards however, are taken during the summer when I toured the campus of UCLA! UCLA is and has been my dream school for as long as I know. THE LIBRARY IS GINORMOUS I LOVE IT.
Gah I know this is a super long post, but I hope you guys enjoyed! Although I'm not posting a lot of pictures lately, I am continuing to post videos up on my youtube channel! For some reason I've found a knack for talking to myself in front of a camera(: It'd mean the world to me if you guys would subscribe! Please don't feel like I am neglecting this blog, because I'm not trying too! It's just been hard to find the time to take pictures while there is good lighting! There's so much buzzing around that I just don't have time. I will try my best though! After the month of February, there will, hopefully, by more consistent posts!
But anyways, I'm off to work on more of my piano theory. Hope you all are having a wonderful day!
Stay warm and drink hot cocoa(: